TUTORIAL
CREATE/ JOIN ROOM
SPECIAL MISSIONS
TRAINING
SETTINGS
TUTORIAL
The Tutorial Mode is accessible to players or guests without any license or access card. Each tutorial, or trial play lasts for 10 minutes.
On the login screen, select the "チュ一トリアル開始" (Start Tutorial) button at the bottom-left corner.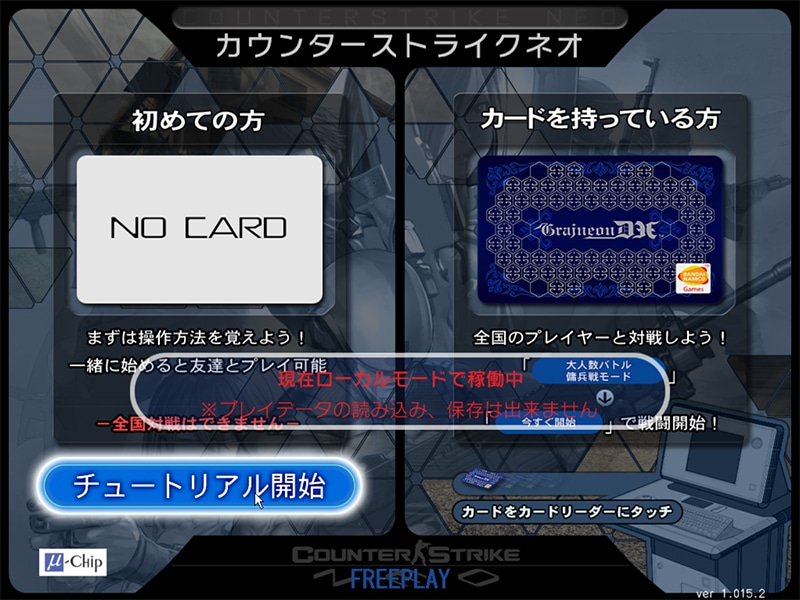 Choose "1人でプレイ" (Play Alone), and click on a map.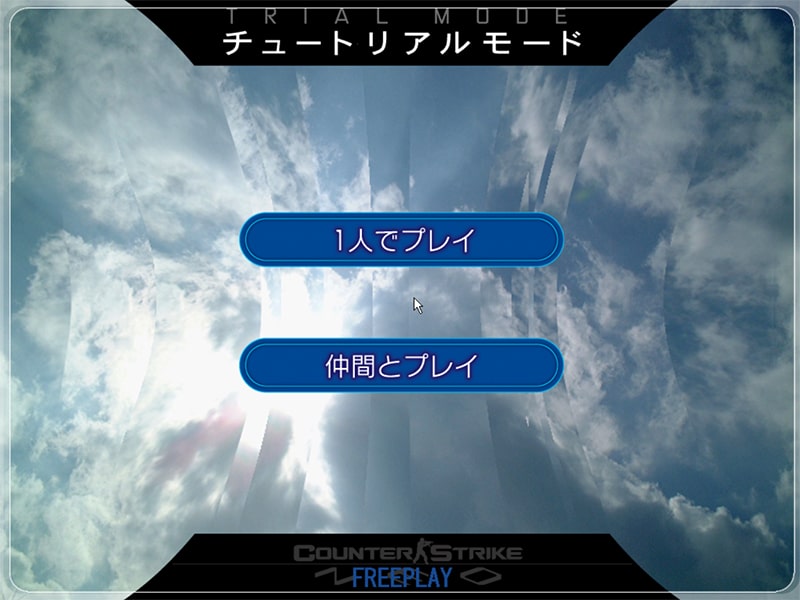 The player is briefed through the basic keyboard and mouse movements. Eventually the remainder of the tutorial is spent on practising against two (2) AI-controlled players.
The trial ends once the timer expires. Alternatively, bring down the console with the ALT+F7 keys, type "disconnect" (without quotes) in the console then hit ENTER.
CREATE/ JOIN ROOM
SPECIAL MISSIONS
TRAINING
SETTINGS